Concrete does not have to be cold. Almost everyone wants a super beautifully decorative concrete and yet quality floor.
Florida Epoxy Pros is a company dedicated to professional and licensed architects, contractors, builders, homeowners, and those in the construction industry interested in premium quality stamped concrete, stained concrete, integrally colored concrete or concrete countertops.
Besides, decorative concrete is a smart choice for homeowners that prefer a high-end look without the high-end price tag. Concrete is material that comprises adequate versatility that can be used for floors, countertops, driveways, patios and more
Decorative Concrete Floors
Homeowners and designers, are known for exploring the design versatility of concrete floors and is a striking advantage they enjoy. Concrete floors can be stained or colored to match any hue, or one can opt for finishes that resemble tiles, marble or slate. Our installers can help introduce you to how to also enhance concrete floors with decorative stenciled borders, including medallions and other graphics. This is a flooring material that gives you a wide spectrum of design options and the benefit of creating a custom super attractive look.
Why concrete?
Concrete is in sync with the environment and therefore as a construction material; it helps to protect the environment and the natural resources. It is protective material for the construction of homes, office buildings and highways. Concrete is environmentally friendly in that water, aggregate, and cement which are the ingredients of concrete are naturally abundant in supply and take less effort and destruction in extraction than other construction materials.
Why Decorative Concrete?
It has become a mantra for more and more builders and homeowners to build green and environmentally friendly homes or structures when they are realized how simple it can be to enjoy the benefits of sustainable construction without compromising aesthetics or breaking the budget. It's about going green, saving the environment and expressing oneself. This accounts for why decorative concrete floors are growing very attractive to new homeowners.
Decorative Concrete For Homes & Businesses
Decorative concrete is for several uses and applications. Many designs can come out of it as well as multiple colors. The popularity of decorative concrete keeps growing. For homeowners and business owners, elevating the value and beauty of your property, your lawn with decorative concrete is a great choice. At Florida Epoxy Pros, We have experts to help you design the project and give you options based on your budget. We have options for every budget size.
Decorative Concrete Floors Finishes
In addition to the conventional decorative concrete floors finishes, new materials and finishing techniques advanced the appearance quite well. Polishing and metallic epoxy coatings are big deals today, and we at Florida Epoxy Pros have it for you. Do you want a floor with a smooth, high-luster finish that looks like a polished stone and, yet never requires waxing? These Metallic epoxies are made of real metallic powders to give concrete floors copper, silver, aged bronze, nickel, and other shimmery patinas look.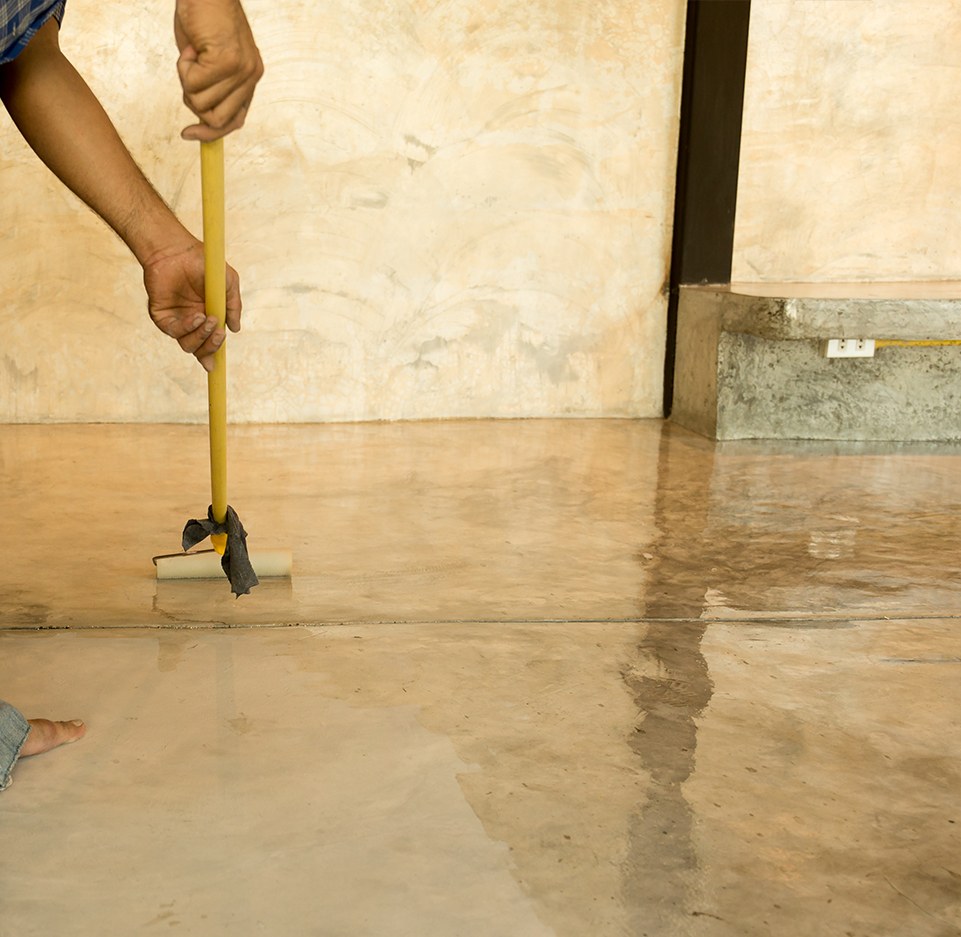 Free Estimates On Decorative Concrete
We offer consultations free always like wise, accurate, detailed estimates. You can be the first to find out more about decorative concrete and the reason for it growing popularity. Make an effort to speak to any of our experts and find out what we have for you based on your budget. Contact us for free consultations and estimates on decorative concrete.
Apart from their decorative merits, the benefit of being able to maintain concrete floor easily finishes when applied to properly prepared floor surfaces is worth hiring Florida Epoxy Pros professionals to supply and service you.
ON-SITE EVALUATION
Schedule an appointment with Florida Epoxy Floors for Epoxy Flooring Tampa and Polished Concrete Tampa solutions. You can reach us from 7 am to 7 pm. For inquiries, you may fill out the message form on our Contact Page and get the most practical floor installation that is well-worth the investment.